Experience
Mediator/Attorney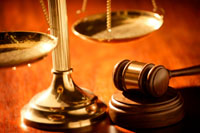 Mr. Kahan has been a member of the New Jersey and Morris County Bar Associations since 1987. Since 1987, he has concentrated his practice in family/divorce law and mediation. Since 1999, he has limited his practice exclusively to the mediation of family/divorce matters.
He is a member of the New Jersey Association of Professional Mediators and is certified by the Association as an Accredited Professional Family Mediator. He has had intensive mediation training with the Institute for Dispute Resolution through the Seton Hall University School of Law.
In addition, he is certified through the New Jersey Administrative Office of the Court as an Approved Mediator and is on the Approved List of Economic Mediators for Family Court Matters. He is regularly appointed by the Court to serve as a mediator, arbitrator and special master in Family Court and Divorce Matters.
Mr. Kahan has had the honor of serving as a guest speaker on the topic of "Economic Mediation in Family Law Cases", to the New Jersey State Judicial College and the New Jersey State Judiciary Family Division Educational Conference. He has also spoken on the topic of divorce mediation to numerous other groups such as the Morris County Psychological Association.